The Ansar Leasing Company increased its portfolio by 16 times during the last 12 months
15.05.2011
Leasing Operational results of Ansar Leasing Company for 01 May 2011.
The Ansar Leasing Company increased its portfolio by 16 times during the last 12 months. The current portfolio consists of about 10 million USD. The composition percentage of the portfolio is follow.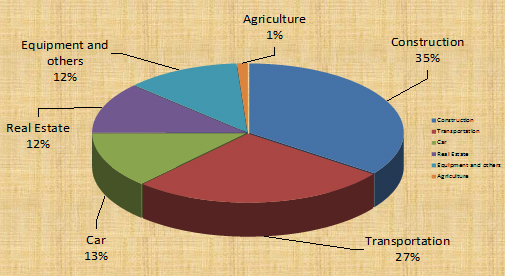 The forecast for the rest of year is to increase the total current leasing portfolio to the 15 million USD, and reach the real estate portion in the portfolio to 30% for the end of year. We invite all potential clients for cooperation.